Monohull Sailing Yachts - Bareboat Charters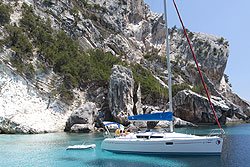 Bareboat Yacht Charters in Greece
If you hold a sailing license and are confident in your sailing abilities then you can charter a bareboat sailing yacht and be the captain of your own yacht & crew, just fill in the request form and you will receive the best offers to accommodate your needs.
View available bareboat sailing yachts for charter.


Cabin Cruises & Skippered Sailing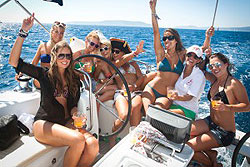 Crewed Sailing Charters in Greece
New to sailing or just want to have some extra help on your sailing holiday? If so, then you should consider a skippered yacht or a cabin cruise. You can sail with other guests as part of a group on a shared boat or design your own special sailing vacation in Greece with your own group.
Crewed sailing holidays in Greece


Catamaran Charter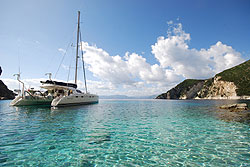 Catamarans are ideal for larger groups seeking more space, comfort and privacy aboard. While not having the same sailing ability as a monohull, catamarans make up for it in fun, overall stability and speed downwind. The fleet of catamarans in Greece is limited so be sure to reserve early.
View Catamarans available for chartering in Greece.



Sailing Courses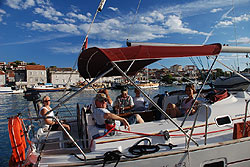 Sailing school courses in Greece
What better place to learn to sail than in the Greek Islands? Choose from ASA sailing courses & programs that lead to the award of sailing license recognised around the world. Enjoy top notch sailing instruction on your own or with friends and become the captain of your own charter yacht while on a sailing vacation.
Sailing courses