Ikaria Tour Companies & Travel Agents

Below is a list of Ikaria Tour Companies and Travel Agents operating in Ikaria. These companies also offer car and motorbike rental in addition to other travel agency services.

Island Ikaria Activity Tours

Armenistis - Agios Kirikos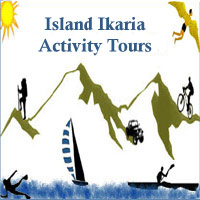 Active Holidays - Outdoor Activities and Tours - Adventure Travel

TripAdvisor Recommended.

We offer Hiking/Walking, Cycling, Jeep Safari Sightseeing, Beach Safari, Kayaking, Sailing, Snorkelling, Winery/Farm Visits, Cooking Classes & More.

Ideal For Families & Visitors of All Levels & Ages!

Choose from Day Tours & Activities or Multi-Day Packages

Book a Holiday That Includes: Transportation to/from Ikaria, Bed & Breakfast, Rental Car, Daily Tour or Activity, Lunches on Activities, Some dinners incl, Local Transport for most activities, Visits to Special Events, Assistance with all your needs.

Ikaria Holidays

Armenistis - Nas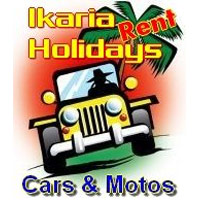 Ikaria Holidays is a full service travel agency & tour company based in Nas and Armenistis.

We offer car and motorbike rentals, accommodations bookings, incoming groups' transportation on our own fleet of buses & minivans and excursions around Ikaria and to nearby islands. We also sponsor special events and cultural programs.

Our mission is to help our customers and visitors to Ikaria to have a fun, memorable and trouble free holidav on Ikaria.

Icariada Travel

Agios Kirikos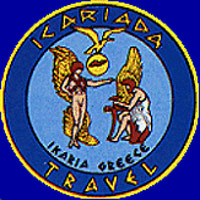 Specialists and experts in all aspects of Ikarian Tourism, since 1990.

ICARIADA TRAVEL has been uniquely serving the needs of visitors to Island Ikaria.

ICARIADA TRAVEL has offices centrally located in Agios Kirikos, Therma, and Athens; a professional multilingual staff and in depth knowledge of the island.

The owner, Vangelis Tsakalofas, has an extensive background in the Greek tourism industry and through ICARIADA TRAVEL represents major European holiday companies including:



Hotel Plan Holland - Ving Reisen Sweden - OAD - NBBS - Studiosus Reisen - Reise Laden Austria - Abbey Road - Baumeler - Krinos Travel and Samina Tours.

Dolihi Tours

Agios Kirikos - Armenistis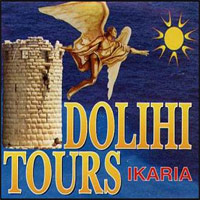 DOLIHI TOURS is a family owned & operated business founded in 1985 in Ag. Kirikos, Ikaria with branches in Therma and Armenistis.

A primary business activity of DOLIHI TOURS is ground transportation/logistics and services for "Incoming" groups & tours, which covers 85% of organized tourism on the island and continues to grow.

Catering to individuals and groups, Dolihi Tours with its vast experience, in-depth island knowledge, and local contacts offers its clients a multitude of personalized services including:

Car & Mini-bus Hire - Coach Transportation - Island Excursions & Accomodations Bookings.

A well organized team of courteous multilingual professionals with a profound knowledge of tourism can provide all the services required in order to make a success out of your holiday on Island Ikaria.

Amfitriti Travel

Armenistis-Evdilos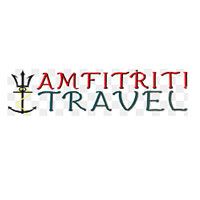 Amfitriti Travel is a full service travel agency with new offices in Armenistis and Evdilos. We offer airline and ferryboat ticketing, scheduled public bus service between major points on Ikaria, private group transfers and excusions to beaches, sites and events all around Ikaria. Our agnecy specializes in organzing holidays on Ikaria for groups of any size. We use our own fleet of transfer vehicles and buses and we are equipped to accommodate handicapped visitors/passengers.